Sale!
Optra Dam Sheet
Pakaging Include: Single Sheet
Product Description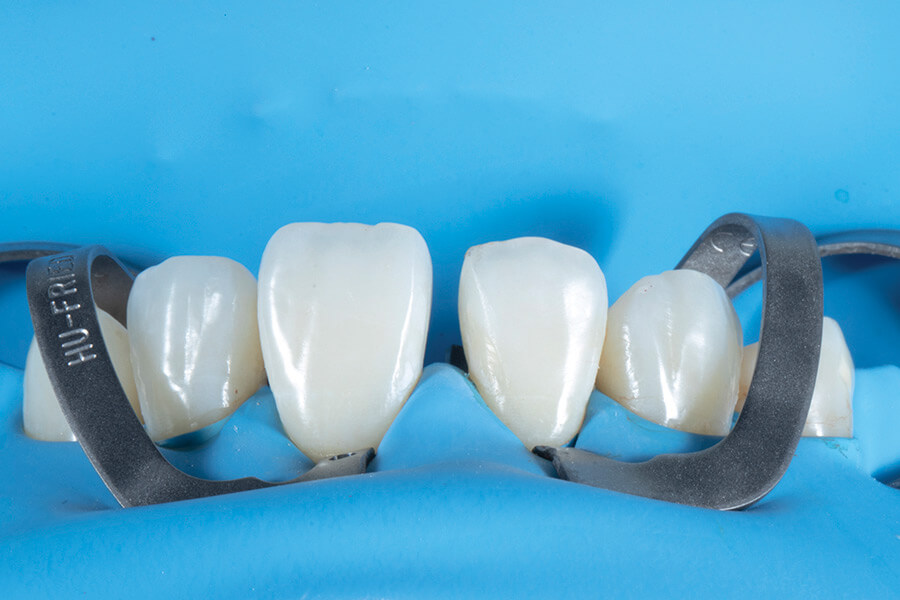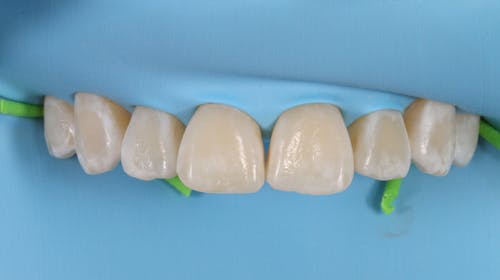 Optra Dam Sheet
: Product Introduction
Using the rubber dam is essential in some dental procedures. They keep moisture and oral fluids away from the composite restoration that you are doing. It keeps the patient safe from aspirating small files during endodontic treatment.
And rubber dam isolation helps the dentist get a better view of the part of the tooth that you are working on. It is an effective way to retract the soft tissue for better and faster work.
There are many rubber dam isolation techniques, and one that you need to try out today is the Optra Dam sheet.
OptraDam sheets are flexible, anatomically-shaped, three-dimensional rubber dams. These Optra Dam rubber dam sheets stand apart from traditional rubber dams due to their anatomical shape and flexible, three-dimensional construction. 
The rubber dam's automatic stretching ensures an automated hold of the device in the oral cavity in an oral direction.
So, all you need to do is choose the tooth or teeth to isolate. Then, punch it with a rubber dam puncher to make a hole appropriate for that tooth's width. Simply slide it over the tooth and tuck it in the gingival sulcus.
You are now ready to proceed with the OptraDam sheets!
OptraDam Sheets
: Product Details
You can buy Optra Dam sheets at E-Dental Mart. You can get the product in clean solo packaging. Each pack includes one piece of the OptraDam sheet and is capable of substitutions to the rubber dam kit.
Buy Optra Dam Sheets
 With The Best Quality and Keeps The Workplace Free From Aerosolized Hazards!
These sheets have the best quality in terms of elasticity and toughness. By installing the OptraDam sheets, you can keep your workplace free from aerosolized hazards. Since the mouth carries a lot of microorganisms, isolating them will add an extra protective barrier.
When a completely dry and isolated working environment is necessary for therapeutic dental operations, absolute isolation is crucial for treating patients, especially those at high risk. This could stop infected aerosol from forming and gives the dental team the best defense possible.
Optra Dam Rubber Dam Sheets
: Not Prone to Tearing and Comfortable for Patients
A flexible, three-dimensional rubber dam with unique features is all present in the OptraDam sheets. 
Furthermore, the Optra Dam rubber dam sheets are not prone to tearing. You can do dental procedures without worrying that these sheets will be breached!
Plus, these sheets are the best because they do not need that bulky rubber dam frame. Boost your patient's comfort by choosing these fantastic rubber dam options.
Buy Optra Dam Sheets Online in Pakistan
 from E-Dental Mart!
What are you waiting for? Buy Optra Dam sheets online in Pakistan! E-Dental Mart has this product and more. Check these out today and get the dental items that you need without the hassle of going there yourself!