Premium Quality Suture Training Pad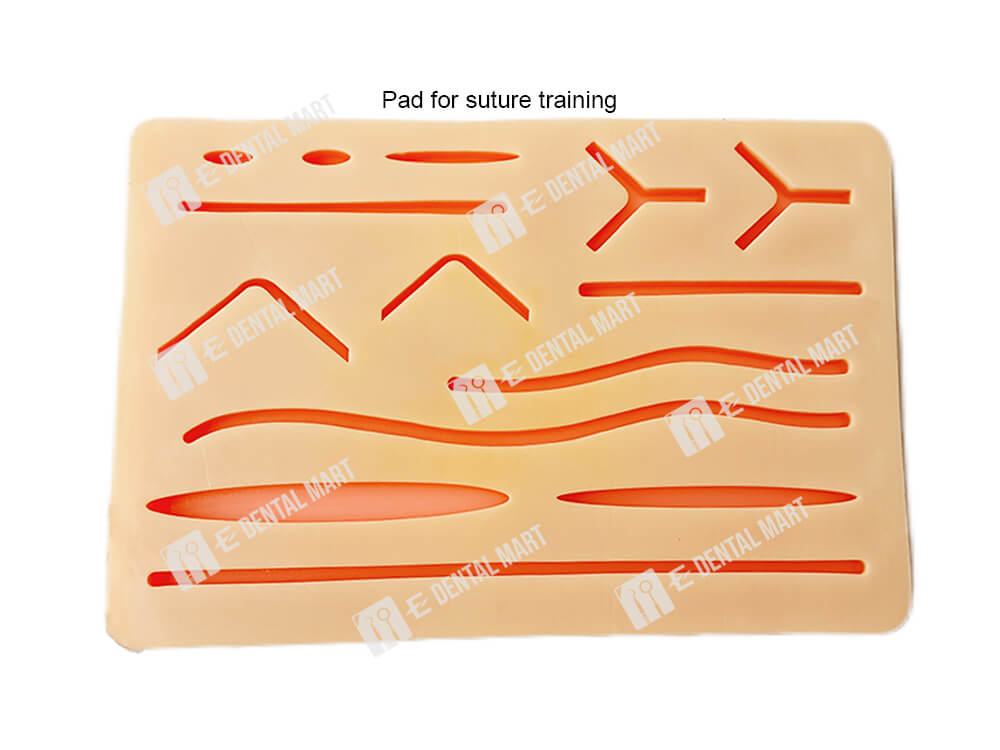 Additional Information
| | |
| --- | --- |
| Type | Medical Suture Training, Dental Suture Training |
Suture Pad is a great product to help practitioners and medical students train for different suture techniques. This product comes in pads of 11.6 x 0.6 x 17.5 cm dimensions.
USES OF SUTURE TRAINING PAD
Surgical procedures take quite a while before the practitioner becomes confident to do these in the patient. To help you get a better idea of what it feels like to suture mucosa, tissues, and skin, students can utilize the silicone suture training pad!
The best suture pad can provide a very realistic simulation of an actual human patient's epithelium, muscle, and fat layers. The suture pad can help you achieve the best feel of doing suture technique on a live human patient.
Furthermore, the suture training pad can help you regain confidence and learn new techniques before exploring complicated procedures in the future.
FEATURES OF SUTURE PRACTICE PAD
The silicone suture training pad is one of the best quality in terms of durability and realistic simulation. This product is composed of top-notch simulation of human skin, fat, and muscle layers. These have a very similar consistency and toughness. You will not tell the difference when comparing it to actual human tissue!
Moreover, this product has a very convenient size. This can be portable and will not take too much space on your tray as you are working on it.
The suture pad comes in various incisions. You can observe different lengths, shapes, and openings. With these, you can practice a lot more techniques that fit these incisions.
WHY CHOOSE A SUTURE PAD FOR MEDICAL STUDENTS?
Practice indeed makes perfect. If you want to get the best suture pad, the silicone suture training pad is for you. This product is convenient and can give you the best feeling in simulating actual suturing procedures.
If you are interested, you can buy the suture training pad online in Pakistan. Check them out on E-Dental Mart now!
People also viewed