Sale!
Hygedent Alginate
expiry date: 4th april 2026
weight: 454gm (1lb)
Product Description
Buy Best Quality Hygedent Alginate Online in Pakistan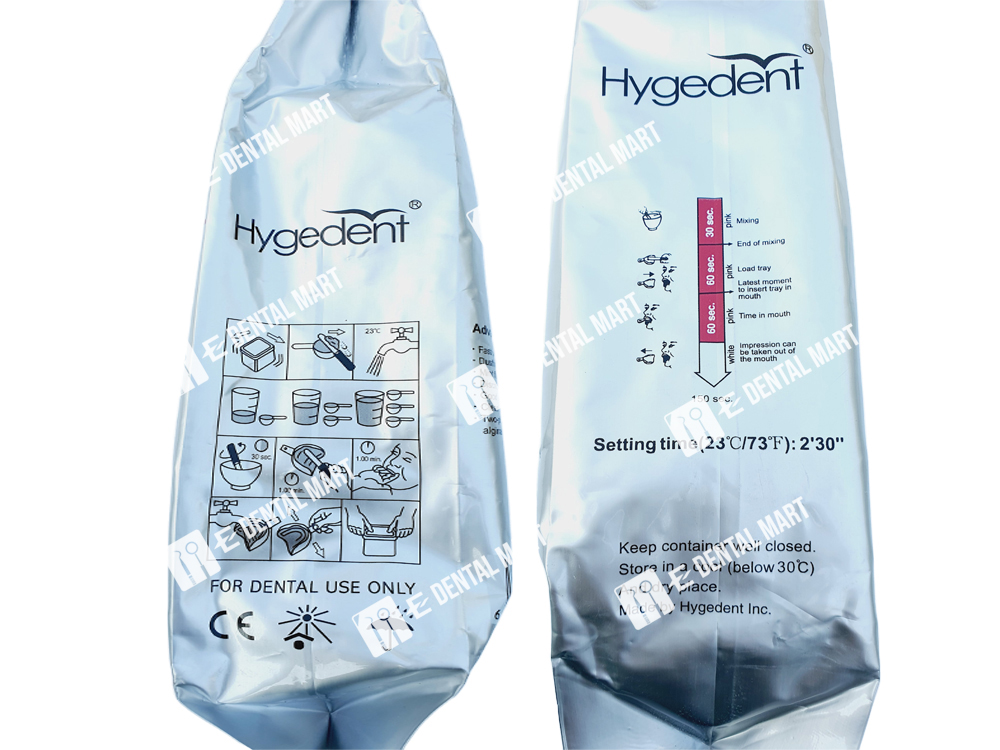 Top of the quality hygedent alginate manufactured by Hygedent USA is the perfect impression material for your clinic. It is one of the top most suitable alginate for dentists. Hygedent alginate is very easy to make and most reliable to take close to accurate impressions. This alginate material is highly elastic and has improved tear resistance. You can order the best quality hygedent alginate to make your impression better and accurate.
Product Evaluation of Hygedent Alginate
It is the two phased chromatic alginate powder. It comes in powder form so it is easy to store for a long time. Hygedent alginate is the best alginate because it does not take long to set. It comes with a very convenient and easy mixing mechanism which makes it most suitable for clinics. It has 3 years shelf life so you don't have to worry about hygedent alginate getting expired soon.
This alginate is clear and highly elastic which helps to take better impressions and prevents breakage. Hygedent alginate is best quality alginate because it is dust free. Hygedent alginate is available in mint flavor which proves to be of good taste for the patient. Its flavor doesn't produce gag reflexes from patients. After mixing it changes its color into purple. And then it changes its color to yellow after its set in. That makes it convenient to know its reaction and setting time.
Composition Of Hygedent Alginate
It has potassium sulphate of about 15 percent which is used as a thickening agent. Calcium sulphate is another important ingredient which is present in about 16 percent of the amount and it reacts with potassium sulphate to make alginate gel. Lastly, the main component of Hygedent alginate is trisodium phosphate that is added to slow down reaction time for the mixing process. 
For viewing more Products, Please visit the Shop Page.